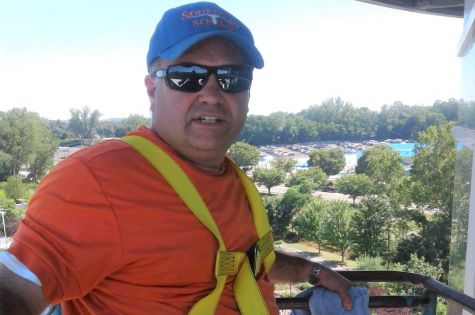 8865 Norwin Ave
North Huntingdon
PA
15642
Proudly Servicing: East Pittsburgh, Bethel Park, Monroeville, Fox Chapel, Greensburg, North Huntingdon, South Hills & Surrounding Areas
Our locally owned and operated Squeegee Squad East Pittsburgh is proud to be your neighborhood window cleaner in East Pittsburgh & Surrounding Areas.
Thousands of customers have come to trust our relationship approach to provide a great window cleaning experience.
Our East Pittsburgh based company was built on a solid foundation and will continue to grow and serve the Pittsburgh and surrounding areas for years to come.
Please contact us for a free estimate on Window Cleaning, Gutter Cleaning, Pressure Washing, Chandelier Cleaning and more!
Click Here for our Softwash Agreement
Our Services
Residential Window Cleaning
Residential window washing is performed by hand to ensure a quality clean every time. Satisfaction guaranteed! Squeegee Squad East Pittsburgh caters to residential homeowners and understands the quality and care that is necessary when going inside your home.
Commercial Window Cleaning
Building Owners, property managers, and janitorial companies have all appreciated Squeegee Squad's customer service oriented approach inside reputable commercial window cleaning properties.
Pressure Washing & Soft Washing
We clean siding, decks, roofs, sidewalks, driveways and more. Our pressure washing service is a quick and easy way to clean exterior surfaces
Gutter Cleaning
We perform our gutter cleaning service by hand to ensure a quality clean every time. Our gutter-friendly ladders do not rest on the gutters or risk damaging them. Downspouts are checked and cleared as needed.
Light Fixture Cleaning
Allowing Squeegee Squad East Pittsburgh to clean your chandeliers, interior and exterior light fixtures, and ceiling fans is an easy and cost effective add-on while we are performing your window washing or pressure washing service.
Start your way to cleaner windows today
Choose Us For Your East Pittsburgh Window Cleaning Needs
We Take Pride In Our Work!
We treat every job as if we are fighting for our next. As a family owned business we have always believed that hard work beats skill and when you bring the two together you can't be beat. With your East Pittsburgh window cleaning and pressure washing team there is no cutting corners. We are sure to always arrive on time and complete the job and in an efficient and proper manner.
Window Cleaning Its All About The Details!
Window cleaning and washing is an extremely detail oriented job. We are sure to never leave drips or streaks. Our window cleaning and washing equipment is always new or in excellent condition to be sure we never scratch your glass. In some cases we may have to move your outdoor decorations or furniture. We make sure to take a picture prior to moving it to guarantee its put back just as it was before.
Your Neighborhood Window Cleaning Business!
We are local to East Pittsburgh as well. We are your community window cleaning and pressure washing team you can count on!
Popular News Right Now
Zip Codes Served
15146, 15239, 15668, 15632, 15085, 15615, 15642, 15647, 15636, 15665, 15639, 15679, 15217, 15238, 15147, 15235, 15218, 15232, 15122, 15034, 15133, 15037, 15698, 15089, 15083, 15018, 15135, 15131, 15137, 15672, 15617, 15637, 15663, 15601, 15644, 15626, 15623, 15675, 15692, 15611, 15634, 15670, 15613, 15208, 15139, 15024, 15144,15045, 15236, 15025, 15132, 15241, 15129, 15102, 15215, 15223, 15209, 15212, 15233, 15222, 15219, 15213, 15201, 15224, 15211, 15203, 15210, 15227, 15207, 15260, 15120, 15261, 15206, 15221, 15112, 15145