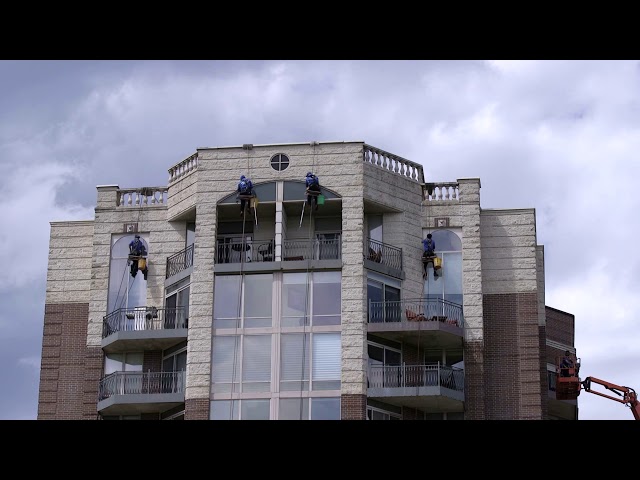 industry leaders
Safe. Experienced. Clean. Friendly.
Trained. Certified. Detailed. Accurate.
Get Started Now!
Here to Help You Find the Right Solution
Squeegee Squad offers a unique service experience. To us, it's not just about window cleaning. We are dedicated to constantly improving our service, providing not only clean windows, but a great experience from start to finish. We work to ensure that safety, quality, friendly staff, and peace of mind are part of every customer experience. We strive to provide great service at a great price.
Squeegee Squad window cleaners are trained professionals that undergo both in-house and jobsite training. Our training program encompasses the high value we place on quality customer service, safety techniques, and professionalism. We actively recruit and train dependable team members that are honest, reliable and trustworthy, ensuring that your home is in good hands during every step in the cleaning process.